This is a story that begins with TikTok. Specifically, BookTok.
I'm not sure how important this is to the story, but I feel like I need to explain what TikTok is like for me. At this point, I'm fairly certain that the TikTok algorithm is confused by me. I don't really fit into any specific community. So, my For You Page is a bit of a mess. My little ADHD-fueled brain gets so much joy from the chaos. I'll scroll through and go from a video about cleaning dryer vents to a guy in Florida watching sharks swim down the street. This will then be followed by people rating the bat-shit crazy level of items they've found at Goodwill. Sprinkle in loads of theater, archaeology, autistic/ADHD adult experiences, healthcare workers, Bluey, and evangelical deconstruction. And trust me, that list is barely scraping the surface of what I typically watch on there.
Now, sometimes the algorithm will think it's started figuring me out and I'll start having more of a specific type of video fed to me. In fall of 2021, I was getting a fair amount of BookTok videos where people were gushing over a certain romance novel.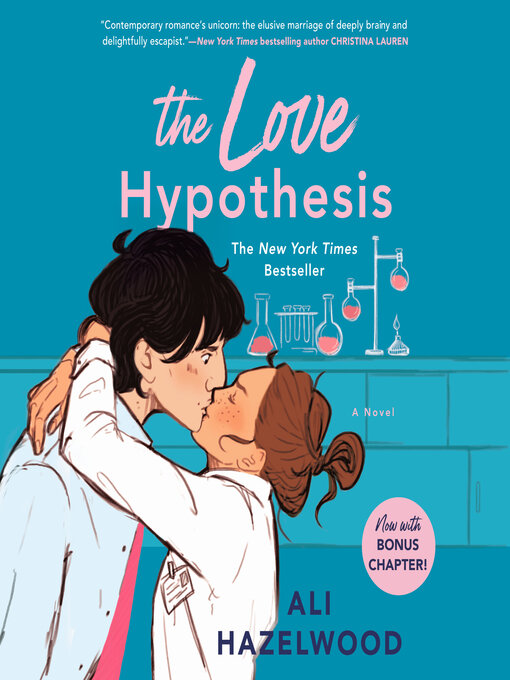 Yup, that one. The one that we've all learned got its start as Reylo fanfic. Nothing wrong with that, as far as I'm concerned. I've been very pro-fanfic since I first discovered it was a thing back in the early 2000s.
Anyway, I kept seeing these videos about this book, and I wasn't very interested. I've been burned by book recommendations so many times, I'm very hesitant to base a reading decision on a stranger's word. And yet, middle of November '21, I found myself deciding to give the book a try.
When I say I went in with low expectations, that's not an exaggeration. I fully anticipated that I would hate it, but I wanted to read a bit of fluff and knew that if it really was as awful as I was prepared for, I could toss it onto the DNF pile.
I didn't hate it.
I REALLY didn't hate it.
Was it the most well-written book I'd ever encountered? Nope. Did it give me all the feels and a happily ever after? Yes. Yes, it did.
My depression really got bad by early December '21, and that was when I took to my bed (how's that for a dramatic turn of phrase?). One of the only reasons I'd leave the blankets was to take the dogs out and feed all the pets. We headed into January 2022, and I'm not sure if I showered more than once that month. It's entirely possible I didn't shower at all. Things didn't improve much when February hit, though I did start showering at least weekly, so that was a positive.
Everything changed Febraury 24th, 2022.
Throughout my entire stuck-in-bed depressive episode, The Love Hypothesis (which will be referred to as TLH from this point forward) had been the one thing that stopped me from completely giving up. During those few months, I read and re-read TLH more times than anyone probably should. Was it the most healthy coping mechanism? Some will probably say no. Whether healthy or not, I don't really care at this point, because it helped me not completely give up on life and didn't let the darkness win.
The book is told from Olive's, the main female character, point of view (pov). While some romance novels will hop back and forth between the two main character's pov, TLH only gave us Olive's side. Adam, the other main character, we can only speculate about. Towards the end of January '22, not having Adam's pov really began to bug me. There was a story there that I needed to read.
So, I went to the internet and searched for fanfics that would fill this need. At the time, there were very few TLH fanfics, and the ones that did tell things from Adam's pov were only short little glimpses into pieces of the story. That was not what I wanted. I wanted to read the entirety of TLH from his side.
The morning of February 24th, 2022, I awoke with my brain screaming that enough was enough. If no one else was going to give me Adam's version, I'd write the damn thing myself. What happened next was the most insane ADHD hyperfocus experience of my entire life. I started the fic that morning and finished March 4th, 2022. If you're counting that's nine days. In nine days, I typed 63, 445 words. Just to be upfront, I wanted to stay as close to canon as possible, so I did use quite a bit of dialogue from TLH. However, I also wrote decent amount that wasn't in the book. And it was all from Adam's pov.
On a whim, I decided that maybe someone else would be interested in reading the fic, so as I finished each chapter I posted it to Archive of our Own (AO3). I did not think that it would be read by more than maybe two or three people. This really was something I was doing for myself.
I was dumbfounded when people started to read and leave kudos and comments. It wasn't just one or two people, either. In fact, as I'm typing this, that particular fic has had almost 20,000 hits. It was overwhelming, but it was a good overwhelming. The internet is such a cesspool of hate, I was terrified when I saw the first alert that I'd received a comment. My fears were unfounded because people were so incredibly kind.
What all those wonderfully kind people didn't realize is that those sweet words did a tremendous job of yanking me away from the dark abyss. Every day, I was less inclined to crawl under the covers and hope that I'd never wake up again.
Over the next few months, I wrote piles of fics. The quality varies from story to story. (Trust me, I'm under no illusion as to the level of skill I have when it comes to writing.) The majority of them are finished. I currently have a handful that are waiting for me to finish.
It's still a little crazy to me that novel had such a huge impact on my life. Thanks to it, I've made great progress in figuring out what I'm doing with my life, and I've made friends with people I'd likely never have met if it had not been for that book.
Two final notes regarding this whole experience:
If you want to read the fic that started it all, here you go: Fluke or Miracle? And from there, if you're really wanting to read your fill of romantic cheese you can access my other fics. Fair warning, many of them have sexual content. It's always consensual between adults, but it is still there and some of it is pretty explicit.
While I do have a very soft spot in my heart for TLH, I have been fairly disappointed by the other stories Ali Hazelwood has published since TLH came out. Her novellas are okay. I have many feelings about Love on the Brain, which came out this past fall. The majority of which are not good. One of these days my anger toward the book will ease enough that I'll be able to express my thoughts regarding it.
Finally, if you want to see my TikToks, you can find me here: Memary84.
Is that enough shameless self-promotion for one day? Probably.